Hiring an Account Manager (What You Don't Want, the Metrics to Measure, and Tips for Training)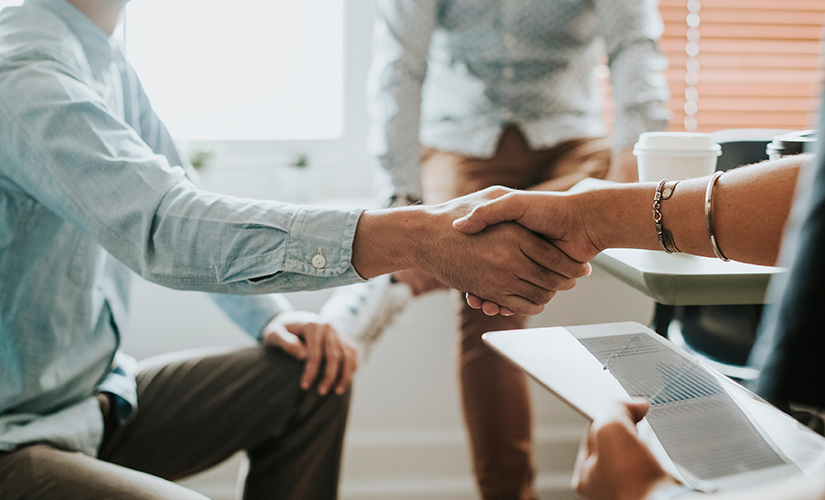 You need a client-facing expert who's going to help you both protect and grow your revenue. Here's what you need to get the right person doing the right job.
Hiring for high-level roles in your agency is always a tricky task.
When it comes to account managers, account directors, and client leads, there's a delicate balance to strike.
You need someone who's good with clients, can create structures, and has the flexibility needed to keep people happy.
That's what this article is going to cover. We'll look at what the right person needs to offer your agency and a few tips for training them to the right standard.
What You Don't Want
First, let's look at some of the common issues that I see people run into when they're hiring for this role.
There are two types of people that may not be a good fit for the role.
Person #1 – The Project Manager
This is a mistake that I see agencies making all of the time.
They hire someone who has great project management capabilities. Then, they put that person in front of their clients.
This will probably work out ok for a while.
But the thing with project managers is that they're process-oriented people. By definition, they're most comfortable when working with rigid structures.
That means they're not looking to budge when it comes to the scope, budget, and timeline of their accounts.
That raises problems when your client asks for something that's a little out of scope.
Instead of looking for ways to accommodate the new requirement, a project manager's going to send a simple response back:
That's out of scope so we can't do it.
This can create a bit of friction with your client that could lead to you losing their business.
Ideally, you want someone in the role who understands that there's a need for flexibility every so often.
Person #2 – The Client Service Person
Now this one seems a little strange. You'd think someone who has spent their lives providing client services would be ideal for your account manager role.
Here's why this type of person doesn't work for the account manager role in an agency.
The typical client service person is highly extroverted, which isn't a bad thing.
But they also have a need to feel liked by their client.
This can create the exact opposite problem that you get with a project manager.
A client service person may get a little too flexible when it comes to scope. They'll keep giving the client more and more, which leads to scope creep.
Over time, you get to the point where you're over-servicing the client. Profitability per client goes down as a result.
You end up with a lot of happy clients and an agency that's making less money than it should.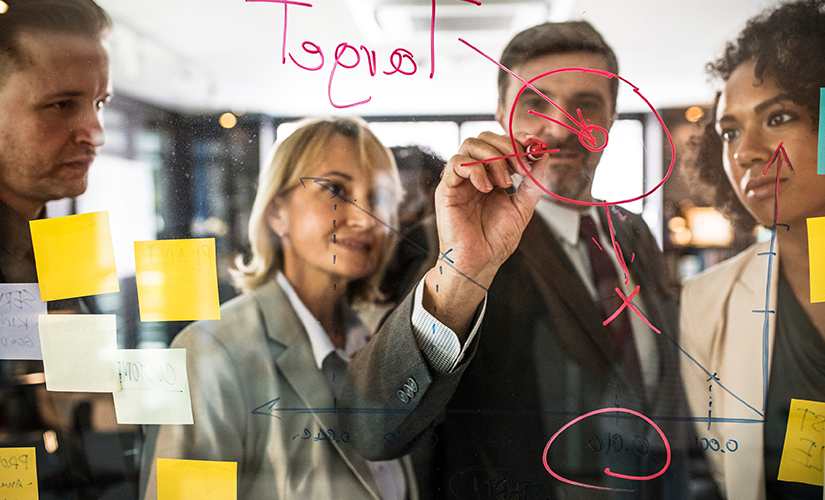 So What Should I Look For?
The person that you want in this role is more of a balanced consultant.
I often point to people who've run their own small businesses before as great examples of the personality type that you need.
They're all-rounders. They've spent a good period of time working with clients, so you know they're capable of building relationships.
But they've also been on your end of the business. They know that there's a balance to strike between service scope and profitability. That means they're less likely to overstep when it comes to offering flexibility to clients.
The other type of person that works well here is the farmer salesperson.
These guys differ from hunter salespeople, who are always on the prowl for more new business.
A farmer salesperson is someone who knows how to create a relationship with a client. And as a bonus, they're not afraid to ask for more work from that client. They're naturally predisposed to doing it, plus they do it in a way that doesn't seem overbearing.
The Metrics to Measure
Let's dig a little more into the actual job itself.
What's an account manager meant to do for your agency?
It's an account manager's job to protect and grow your revenue. That means they need to know what you already have and they need a target to shoot for.
Here's an example.
Let's say that you have an account that's worth a million dollars.
Maintaining the value of that account is priority number one for your account manager. The second priority is their target. In this case, that's going to be to grow that account by 20%, all while protecting the revenue.
To keep track of all of that, you're going to need some metrics. There are four that you should keep track of:
Revenue Growth. This is a simple one. How much does the account manager grow the revenue of the portfolio that you put in their control?
Attrition Rate. This is a record of your client turnover in that portfolio. How many people is the account manager losing? Are they losing a lot of good fit clients? A high attrition rate creates instability. You want someone who can maintain what you have and build on it.
Net Promoter Score (NPS). This is basically a measure of client satisfaction with your service. It's a 10-point scale that tells you how likely a client is to promote your services to others. Here's how it works:

0-6 – These are detractors. They're unhappy clients who may disparage you and ultimately damage your agency.
7-8 – These are passive clients. They're satisfied enough to keep going but they're not talking about you in any way. They're at risk of getting tempted away by better offers.
9-10 – These are your promoters. They're so enthusiastic about your service that they're telling everyone about it.

Return on Relationship. This follows on from the NPS. You're looking for your account manager to have a system for gauging client happiness and following up on it. You're basically measuring the referral business that the manager gets from the client.
Keep track of those metrics and you'll see if you've found someone who's the right fit.
How do you Train Them?
Of course, you can't expect someone to get all of this down right off the bat.
How do you train people to know your service and know your industry?
The people you bring in may have the skill set to communicate and handle portfolios. But how do they do it in the context of your agency?
I have two training methods I use:
The Show and Tell Model
Playbooks
Let's look at each of them individually.
Technique #1 – The Show and Tell Model
This is a clever training technique that helps you to see that your training has bedded in.
First, you show them what you do. This means they can get the processes down and see what their role entails.
Then, you tell them about the process you've shown them. You're looking to cover the "what" and "why" of the process here.
From there, you ask them some questions. What did they get out of the training? What do they understand about the process now that you've shown and told them about it?
Now, you reverse the roles.
The account manager takes on the role of trainer. You conduct a little roleplay where they show and tell you what actions the situation calls for. Then, they ask you questions about what you got out of the process.
The model's super effective because it activates different areas of the brain. The key is that the new hire should be able to teach back what they just learned.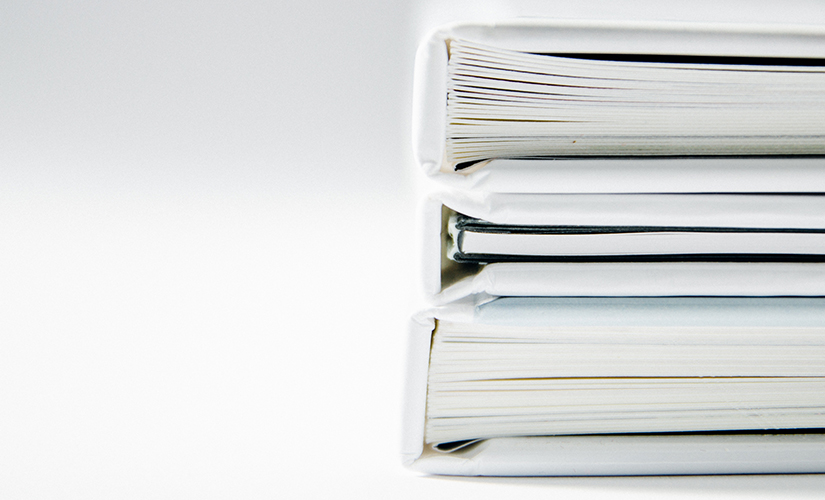 Technique #2 – Playbooks
I also have playbooks.
Here's the thing. Most of the time, you can predict the types of situations that your accounts manager's going to come across. You've likely done the role yourself for a while, especially when starting your agency.
For example, a client wants to quit. Or, their renewal's coming up. Maybe their credit card hasn't registered a payment that you're due.
These are pretty common situations that you're likely to run into a few times per year in an agency.
Your playbooks cover what you do in these situations. They're essentially the processes that you'll need the account manager to follow whenever a common challenge arises.
Build these playbooks as you go. Each time you run into a situation that you don't have an answer for, document it and create a solution for it.
You'll build a wealth of training material that's a huge help when you're onboarding new people.
The Takeaway
Armed with this information, you should have a pretty good idea of what you need to look for when hiring an account manager.
Looking for people with a customer service background isn't enough. And project managers are often a little too rigid for the role.
Get the right person in and keep track of the metrics. And of course, your training's going to play a big part in determining whether the new hire is a success.
Dev "Recruitment Master" Basu
P.S. Whenever you're ready…here are 4 ways I can help you grow your agency business:
1. Get the Million Dollar Agency Plan™
In 90 minutes, I'll show you the quickest way to break $1M in your agency business in the next 12 months. – Click Here.
2. Join the 7 Figure Agency Founders community and connect with other agency founders who are scaling too
It's our new Facebook community where smart agency founders learn how to get more income, impact, and independence – Click Here.
3. Join our Implementation Program and be a Case Study
I'm putting together a new coaching case study group at Agency Academy this month…stay tuned for details. If you'd like to work with me on your client-getting and scaling plans… just reply to this message and put "Case Study" in the subject line.
4. Work with me and my team privately
If you'd like to work directly with me and my team to take you from 6 to 7 figures…just reply to this message and put "Private" in the subject line…tell me a little about your agency and what you'd like to work on together, and I'll get you all the details!